Simon Says Integrated Medicine is Best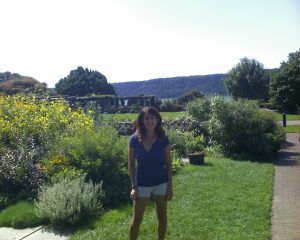 NCNLocal News + Information Services, JUNE 29, 2011
SOUTH SALEM – A bout with Epstein-Barr virus in the early 1990s changed the course of Renee Simon's life, and has ultimately helped her to change the lives of many others. Although she was a vegetarian and ran more than 30 miles a week, she found that her high-stress corporate job and poor food choices were making her sick. She became extremely interested in the various components of nutrition and began to study the topic extensively.
"In 2005, I wrote a book 'Take Back Your Health: A Total Wellness Guide for You and Your Family,' about my personal journey to health," Simon said. "I got into [the nutrition] business because I was sick and what got me better was changing my diet and lifestyle."
Now the president of her own private practice called Total Wellness, with offices in South Salem, Katonah, and Ridgefield, Connecticut, Simon specializes in aspects of women's and children's health and offers nutritional counseling for infertility, weight loss, hormonal imbalances, menopause, digestive disorders, ADD, autism, and learning disabilities. She focuses heavily on integrated medicine, which takes into account the total mind, body, and spirit connection.
"I really work on treating the whole person – I no longer just focus on nutrition, but on holistic healing for the individual. What that involves is coaching [clients' on wellness, which could include everything from spiritual counseling and healing work when necessary, to fitness programs and teaching clients about breathing and meditation," Simon said. "Some people come in and they want to focus on losing weight but there is a real heaviness about them that has nothing to do with weight. It's emotional heaviness, so we get into that."
She has lectured at universities and colleges, public schools, hospitals, corporations, health spas, and not-for-profit organizations and has a few workshops coming up this summer. Starting on July 7 and running for three weeks from 9 p.m. to 10 p.m., she will host a Webinar focused on cleansing, which she said does not involve fasting but rather teaching participants to eat healthily and rid inflammatory foods from their diet. On July 14 she will host the workshop "Boosting Your Immune System and also Healing from Lyme Disease" at 7 p.m. in her Ridgefield office, and starting on September 14 and running for four weeks she will co-present the lecture "Tending your Inner Garden" With Clinical Psychologist, Dr. Stacy Raymond, during the day at her South Salem practice and in the evenings in Ridgefield.
We will teach people how to nurture health relationships with food and their body and help them prune away old patterns and habits that block them from reaching their goals," Simon said.
---
For more information, call Renee Simon at 914-763-9107, visit her website at http://totalwellnessnutrition.com or send an e-mail to her at [email protected].
https://www.nutritionyogahealing.com/wp-content/uploads/2017/01/Renee-au-natural.jpeg
1024
1280
Renee Simon
/wp-content/themes/renee-simon/images/logo.png
Renee Simon
2011-06-29 14:51:06
2017-01-10 23:54:09
Simon Says Integrated Medicine is Best